Patients suffering with mental health issues were left waiting more than 5.4 million hours in A&E last year, according to figures obtained by the Labour Party.
The party said it amounted to a total delay in 2021/22 across England of 624 years and showed mental health sufferers were being "left to languish in emergency departments".
The data was put together after 76% of NHS trusts in England responded to a Freedom of Information request from the Opposition.
Labour officials had asked trusts for total time, in hours, that adults spent in A&E each year since 2010 where their chief complaint was mental health related.
It has made available the findings for the last financial year, 2021/22.
Out of those that replied, the Dudley Group NHS Foundation Trust in the West Midlands had the longest number of hours that patients waited in A&E for mental health treatment at just over one million hours in 2021/22.
The second longest was recorded by King's College Hospital NHS Foundation Trust in London, with 851,375 hours in that same year.
Norfolk and Norwich University Hospitals NHS Foundation Trust recorded 654,397 hours, putting them as third highest among the responders.
Shadow mental health minister Dr Rosena Allin-Khan MP accused the Government of leaving patients to "languish" in waiting rooms, while claiming that Labour had a "truly preventative plan" to slash NHS backlogs in mental health care.
Dr Allin-Khan, who combines her political duties with work as an A&E doctor at St George's Hospital in London, said: "Waiting lists are soaring and patients are being left to languish in emergency departments, instead of receiving appropriate mental health treatment.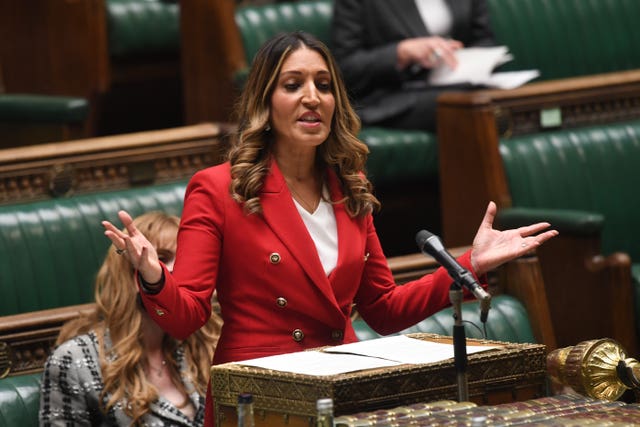 "Mental healthcare was already playing catch up; sadly, services are now on their knees.
"The Government must formulate a plan to bring down backlogs and ensure that patients get access to the vital care that they so desperately need."
Part of Labour leader Sir Keir Starmer's pledges include providing access to a mental health professional in every school and an open access mental health hub for young people in every community.
Labour said the total per annum cost of its mental health policy package by 2028/29 — the last year of Labour's first potential term in office if it wins the next general election — would be an estimated £1.01 billion.
It would be funded by scrapping a tax loophole enjoyed by a small number of private equity fund managers while also levying VAT on private school fees, party officials said.
Conservative mental health minister Maria Caulfield said: "Labour's making more unfunded spending commitments show they cannot be trusted to look after the NHS for the long-term.
"We are taking real action by increasing investment in mental health services by at least £2.3 billion a year by 2023-24 so that an additional two million people can get the support they need and investing an extra £150 million to support people experiencing mental health crisis.
"The Conservatives have a plan to halve inflation, grow the economy, reduce debt, cut waiting lists and stop the boats – helping people get the mental health services they deserve when they need it."